On our behalf we introduce to you a new breakthrough of speakers featuring 707, 808+312, 808M, and 808Q. We innovated speakers of every generation and produced a more crisp and clean sound with the creation of speakers without the subwoofers. With great consistency of phenomenal surround sound we created a speaker that holds its own subwoofer inside the body. Experience our new models for home or external use!
Our 707 Line Array Element model compliments a variety of wide stages such as amusement parks, raves, fields, and many more with its high tech creation of surround sound. Our improved speakers beats the demand of others due to the convenience of connecting to any sound system and how consist the sound it produces without the subwoofer; the speaker itself is the subwoofer.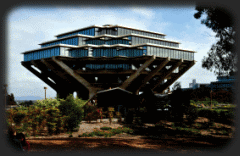 With our new model, 808+312 Line Array Element, we created a new design fit for temples and churches without the harsh echoing and ringing most subwoofer speakers produce. Our new line of affordable speakers, Line Array Element, creates a smooth, clean, and crisp sound without the reverberation.
Introducing our 808M Two-Way Stage Monitor, we give you a start of a new generation for concerts. Our speaker, which takes up minimum space, consist of a low frequency and a high frequency both facing the crowd to create crisp surround sound for everyone to enjoy themselves.
Make any night a movie night with our 808Q model designed for creating your house into a home theater. Bring any movies to life with the highest quality cinematic surround sound or plug any media player to indulge yourself in a premium home theater.