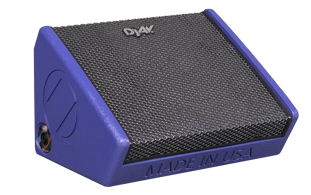 The LM monitors offer a clean, clear response and reliability in a premium high quality, high power stage monitor system.

These are two-way full-range floor monitor loudspeaker systems with a LV2 8-inch woofer and 1 inch voice coil, a H452 1 inch titanium diaphragm compression driver, coupled to a H39 conical horn with Sound DDP™ high frequency protection.

The H39 conical constant directivity horn provides an even 90-degree coverage in all directions. Connection is made through a parallel full-range Speakon® connectors.

Stage monitoring has been troubling even to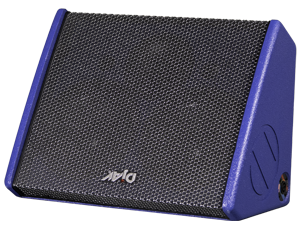 professionals; Members of a band can neither hear their singer's voice clearly nor can they feel the adrenaline of performing, thus needing an earpiece. There are even devices used during music festivals such as the "Monitor Earphone". It is so far the most ridiculous wireless application we've seen. It is so ridiculous that we, at DJAV, think to ourselves, "If we can enlighten the crowd, then what can we do to drive the band member's own mood?".

As a family company, we strive to carefully hand-make every equipment to its full potential. Our monitor system's and the answers are in our products. Don't get the idea of the studio to the stage. Moreover, don't reduce the sound effects to fool the audience. Look at us, friends! Our brand-new L Line Array Concept Monitor System can perfectly foster the atmosphere of the live stage monitor and let band members or singers on the stage and the audience off the stage to enhance their experience. Go get crazy!