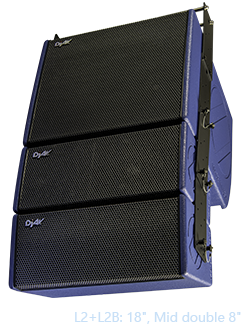 In our prestige L series, the subwoofer is strategically connected with the speakers in order to produce high-quality sound for both close and far distance audiences; Engineering our design to produce sound that leaves the audience in a state of euphoric trance. One of the many differences that we pride ourselves with our design, compared to others, is that

we make sure each experience leaves a lasting emotion for the user. We do not just create objects but strive to establish memories. With the use of our speakers around the world, many music festival enthusiasts establish a real understanding as to what balanced sound is, what clear sound is, and what a dynamic sound is all while enjoying their time! We acknowledge and enhance beautiful sounds not just to sound good, but to enlighten people to admire the hard work of musicians and artists for their potential whether during a live show or a recording! This is why we strive to sell globally and enhance the audiences experience! Beautiful sound does not need to be excessively exaggerated, all it needs is the right tools.
A power supply cabinet, especially made for performances, will establish a strong basis for the steady work of the whole system. Three independent power supply cabinets can supply a total power of 60 KW, which provides a consistent power for the entire evening concert. A safe and stabilized power comes before everything! We ensure that everything will go smoothly and according to what is expected and more. All the needed auxiliary equipment will be at the scene, such as antenna amplifier, remote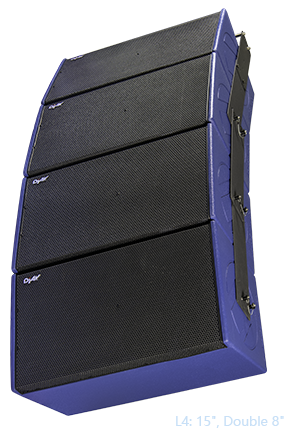 signal controller and multi-functional digital processor. We will use WIFI to monitor the power amplifier and the working status of sound boxes, and we will use an iPad to process remote musical signals.
With the hardware, the software is more worthy of praise. DjAV has been accumulating large stage performances ever since 2000. DjAV has participated in performances in Hong Kong and in Taiwan. It has an excellent experience in communicating with the organizers of activities and interacting with the performers; Afterall, it is all about delivery and having fun! With our equipment hand-made in the U.S.A, shipping days will have to be considered, but it was never an issue in the past and we continue this trend with no problem. On the contrary, without the expenditure the equipment will appear before your feet in a short time, and we guarantee it!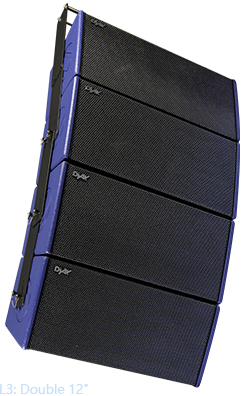 The 3216 Audio Mixing Console has a great capacity to provide 24 remixes and 16 output matrices. The appearance of this adds onto the astonishing equipment. We make sure every detail goes in favor for the product and user with design, appearance, and efficiency.

As the saying goes, "even a hero needs someone's help", DjAV has many people to thank for in the years of participating in this line of work, which include every supporter from US to China. The company shall present special thanks to the sponsors of this conference, "Broad Automobile Park", Creative Executive "Ying Xiang Media", Stage Director Brother Feng, the technology team from DjAV, and the distinguished work accomplished by C-MARK(Shanghai)'s staff, as well as the support from buyers from all over the country. With the on-going support of these wonderful teams and individuals, we continue to strive and expand our knowledge and teach the world about a better, prestige, beautiful sound!